Unlearn
2014
- Live Performance, Approx. 40 mins
https://vimeo.com/126620747?temp-new-window-replacement=true
Conception, Design, Orchestration: Yanghee Lee
Choreography in collaboration with Barney O'Hanlon
Performer: Yanghee Lee, Jungsun Kim, Shinrock Kim
Costume: Julie Choi
Music: Nils Frahm
Organized By Arko Arts Center
Traditional (Un)Realized
Oct 2 and 3, 2014
Arko Arts Center, Seoul, Korea
* The Unlearn was made possible, in part, through the Movement Research Artist-in-residence program, funded,
in part, by the jerome foundation and the davis/dauray family fund.
Unlearn
is a duet dance/theater work with a live music, sounds and texts, which contained the formalities and free-ranges in many ways throughout. Trained in Korean traditional dance form the age six, Yanghee Lee is a dancer and contemporary dance choreographer who, for the past several years, has been looking back to her own introduction to the medium and re-confronting traditional forms and limitations.This piece took form through the process of exploring the origins of the circle and other traditional forms emphasized in Korean dance. Exploration and articulation traditional forms on the stage, Yanghee Lee(Limbo Project) and Barney O'Hanlon (SITI Company) especially challenge to point out their habitual movements with a cumulative research process.

A yearlong ongoing project is a continuation between one classical trained dancer and one self-taught dancer to revisit their muscle memories and redefine their own stylized dance form. With unlearning each other's body history, it is a travel in between form and authentic movement, creating a dialog between our cultural heritage and personal work.

One of its primary motives is to investigate traditional Koran dance as an independent art form and language, continually questioning and further developing the state of contemporary dance.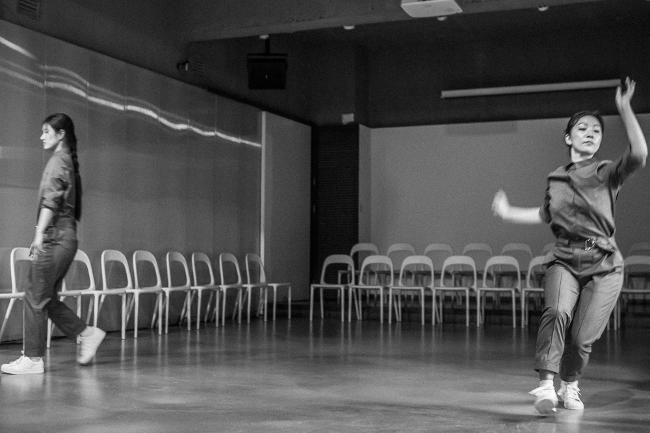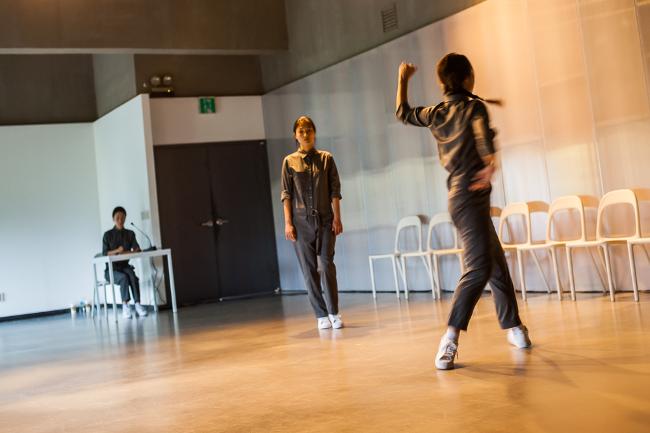 Unlearn(work-in-progress)
2014
- Live Performance, Approx. 10 Mins
https://vimeo.com/86893786?temp-new-window-replacement=true

Conception, Design, Orchestration: Yanghee Lee
Choreography In Collaboration With Barney O'Hanlon
Performer: Yanghee Lee and Barney O'Hanlon
Music: Nils Frahm
Organized By Movement research
Movement Research fall at the judson church
Feb 10, 2014